Our Raised Bed Garden Year 1 is full of July and August produce! Lots of tomatoes, cucumber, squash, and melon to harvest, and lots of summer recipes!
Fresh Garden Harvest
July 17, 2019
We are having lots of fun in our first year in the raised bed garden! Everything comes at once and the picking, cooking, and preserving the garden harvest is a part time job! We've stocked the freezer with zucchini cookies, tons of berries for smoothies, and super healthy popsicles. Mulberry jam, jars of pesto and jars of blanched green beans are frozen ready for winter. We've been eating lots of salads, jars of salsa, Swiss chard and spinach, peppers (a few red, still mostly green), zucchini, pea pods, cauliflower, broccoli and kale.
By August the tomatoes started to come and we've eaten them like crazy. I made bruschetta, and many many plates of veggies with Parmesan Herb Dip. I made three pans of lasagna with homemade tomato sauce, as well as a couple homemade pizza nights with extra sauce for the freezer. Creamy Tomato Basil Fettuccine is one of our favorite dinners to use up the tomatoes.
Cooking and Preserving
On rainy cooler days, I've made a huge pot of chili with all fresh tomatoes and another of tomato soup with grilled cheese. Carrot hummus, red pepper hummus, "greens" hummus, and roasted tomato hummus are in the fridge and in the freezer. BLT's and many veggie sandwiches have been our lunches. I've shredded zucchini into muffins and pancakes and carrots into birthday cupcakes.
The broccoli never stops regrowing when you cut it and I've made Broccoli Salad, broccoli cheddar soup, and Ham and Broccoli Mac & Cheese. We have more cucumbers and kale than we can eat! I've bagged and frozen kale and made refrigerator pickled jars of giardiniera. The bees are everywhere and we've been visited by butterflies, hummingbirds, and built our own fairy garden.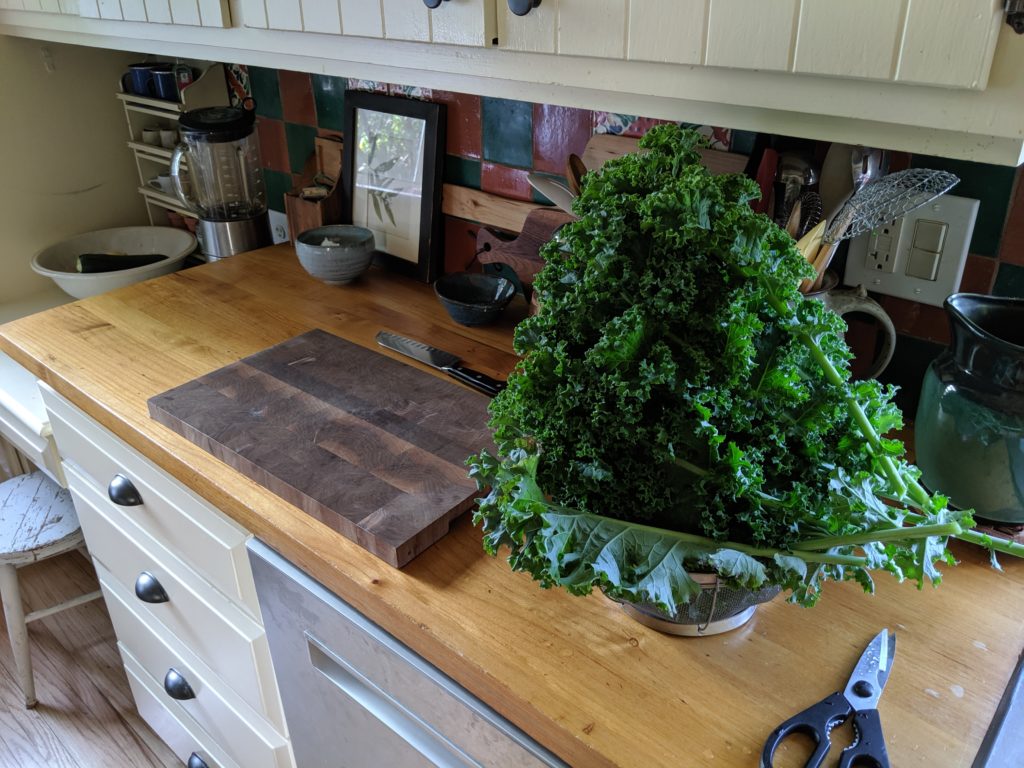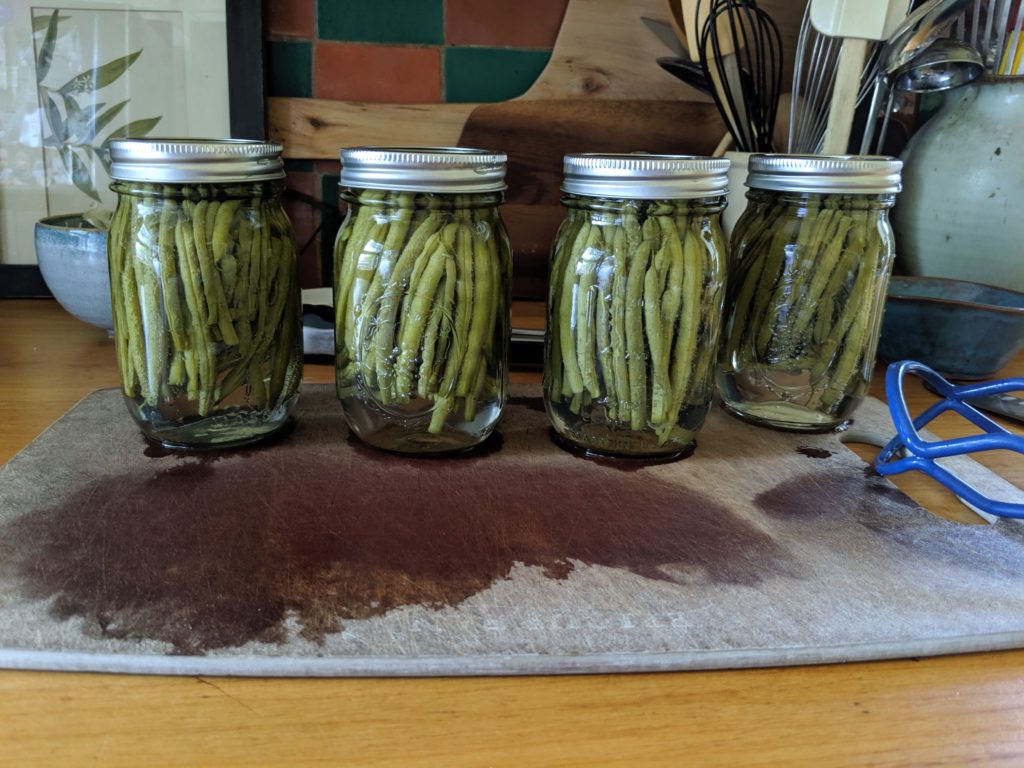 As the season fades the pumpkins are so much fun and we've eaten one of them so far, delicious when roasted and mashed with the leftovers going into muffins. We're getting tons and tons of cantaloupe which are only growing to be baseball to softball size before detaching from the stem. At first I thought these were a total fail, but then we started cutting them up and eating them anyway and it turns out they are a small variety, the perfect kid-friendly size.
I don't think we've ever eaten so healthy, but it's all we can do to keep up. The garden has been my summer happy place. Here I am, writing this in September, and I'm watching it still churn out plenty, but also begin its wind down to fall. It has been a great learning experience for the kids and for me, and I'm already thinking of what we will grow next year!
Recipes from the Garden Harvest