The Sungrown Garden, 8 Raised Beds, built and ready to be planted next year. Took all summer but we did it! Check out the transformation to growing more food! Lots of summer favorite recipes below!
Building Our Vegetable Garden
Last summer, we built our garden, and yes it took the whole summer! Now that we have a bigger yard, I want to grow more food. We took down an old willow tree that was damaged in a storm, and were left with a sunny spot. With a tiny bit of help from me and the kids, my husband built 8 raised garden beds, lined by a row of blue juniper trees for a barrier from the street.
Before: The Old Willow Tree
The willow tree, loved for its charm, had to be taken down. It last a major branch in a storm the previous summer and looked pretty terrible. Taking down a large tree always feels so shockingly different. We lost some privacy, but were left with a perfect garden spot.
During: The Building Process
Most of the work in building the garden was leveling the ground where the tree was. By shovel, we removed and moved around a lot of dirt. It was a fun giant "sand box" for the kids for a few summer months!
A Mini Homestead
While we were building the garden, we still managed to squeeze some garden fresh produce from our yard. When we moved, our new yard already had 2 full sized mulberry trees and a large raspberry patch. I've stocked the freezer with jam and berries for smoothies. We also green spinach in our window boxes and a few green bean plants in pots. We planted two apple trees, a plum tree, and a juneberry (service berry).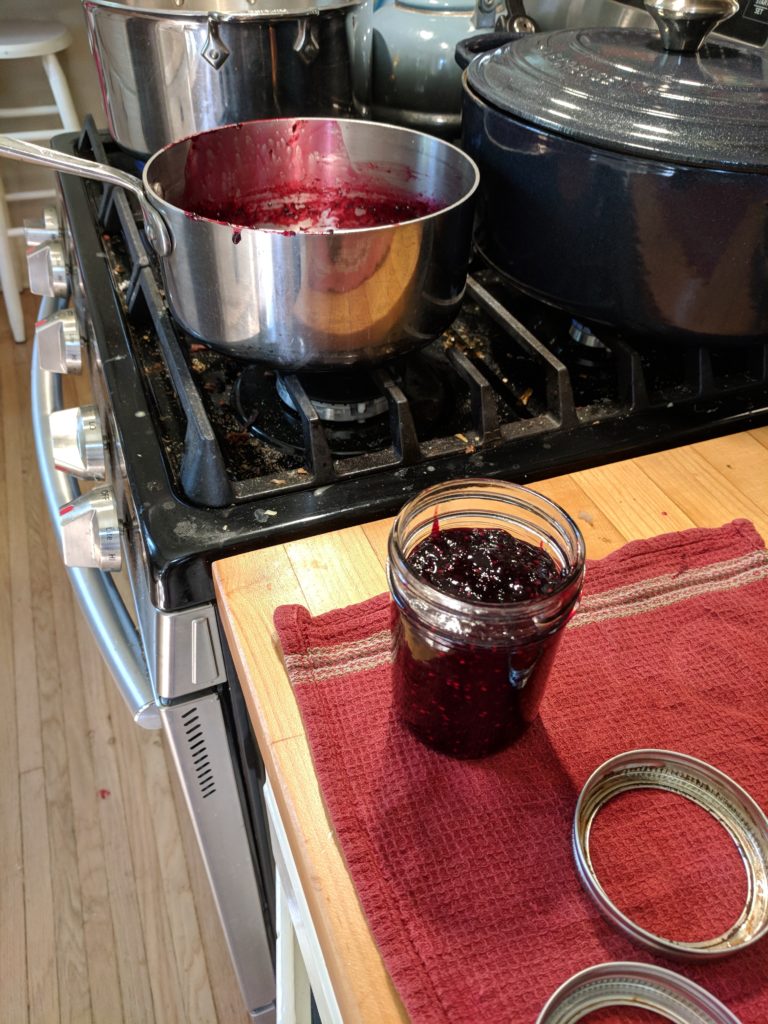 After: The Sungrown Garden
It was a summer long project and really hard work, but it was so worth it! This summer, 2019, we are ready to start planting our first garden in our new raised beds!
Favorite Sungrown Garden Recipes!